American Coaches are built on Freightliner or Spartan chassis. Every time you drive you will experience the superior ride and handling of these outstanding chassis.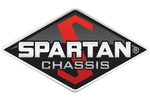 Power for our American Coaches is provided by one of several engine manufacturers.
Cummins takes pride in manufacturing engines, filters and related products that serve the varied needs of motor coach manufacturing. Their

engines are truly great power plants for the RV Industry.
Pure premium power is provided by all size Caterpillar RV Engines. Excellent fuel economy and performance plus lower emissions

from a four-valve cross-flow head design. Enjoy superior reliability from the proven HEUI™ fuel system and Cat electronics.

In model year 2013 Detroit Diesel began providing engines for our American Coaches. This proven manufacturer has been building quality engines for many years.

As owners of American Coach products we enjoy the privilege of having a professional repair crew at our numerous yearly rallies across the country. This is a great way to have repairs done to our coaches, at our convenience, with little or no cost for parts and labor. This is a great incentive for both sides to remain partners.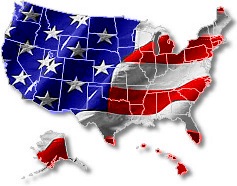 If you would like to better understand why we are so enthused with our chapter affiliation and the giddy feeling for our motor coaches, click on the graphic links.
It doesn't get any better than this! There is no better way to see the U.S.A.