Fall South Central Chapter Rally
September 28

-

October 1

$45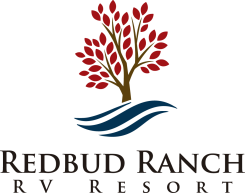 Call the Resort to make reservations.  Tell them you're with the SCC of American Coach the rate is $60 a night. They will honor the rate 2 days prior and 2 days after the official rally dates.
They require 2 days deposit to book your spot.  You must cancel within 15 days of the rally in order to get a refund.
If you book more than 4 days, the deposit is half the number of days of your stay.
We plan on having 2 Breakfast mornings  29th 30th.  Also 2 Dinner nights, a Potluck night and a Protein Night 29th & 1st.  There will also be a walkaround morning of the 1st for Coach Issues.
A ladies luncheon will be held on the 30th
We are also working on area attractions for the group to do while in Round Rock and surrounding areas.
Rally Fee $45 made out to:
South Central Chapter ACA
7426 S. Staples
Suite 105
Corpus Christi, TX 78413
Agenda
Sept 28th
Check-in day and Meet & Greet 4:30- 6pm Rally Room
Bring your own drinks and an appetizer to share.
Dinner on your own.
Sept 29th
Breakfast in Rally Room 7:30 – 9am Men are cooking!
Waffles / Eggs / Bacon / Sausage !
11:00 Carpool to Inner Space Caverns for a private guided tour.
Information and directions will be given at meeting
( off I-35 North exit 259B )
5:00 pm Protein night. Bring your own steak, chicken or fish
Plan on Cookout … Grills are provided. Bring your own sides.
7:30 pm Dessert in the rally room. Build your own sundae!
Ice cream and your favorite toppings provided.
Sept 30th
12:00 pm Ladies Luncheon : Cork & Barrel Craft Kitchen
4000 E. Palm Valley Blvd. Round Rock
Carpool together
Turn Lt. onto 79 Go 1.9 miles and it's on the right side.
12:00 pm Men's Luncheon : Salt Lick BBQ
Lt. onto 79 Go 2.6 miles, turn Rt. On Harrell Pkwy.
It's on the right.

4:30 pm – Cocktail's BYO and appetizers in the Rally Room
General Membership Meeting to follow @ 5:30
Dinner on your own.
Oct 1st
7:30 – 9am Breakfast in Rally Room
10:00 Coach Walk Around Information/Tips

6:00 Dinner night out @ MASFAJITAS Private Room
3050 Joe Dimaggo Blvd. Round Rock
Lt. onto 79 Go 2.8 miles. It's on your Right side.
Oct 2nd Depart
Numerous Fast Food and Restaurants along Hwy 79 both sides from I-35 all the way to Hutto
Walmart is 1.2 miles West on hwy 79 Rt. Side
HEB+ is 4.2 miles West on hwy 79 Rt. Side
Hospitals Seton Medical Center Williamson 6.4 mi. Seton Pkwy. Round Rock
Baylor Scott & White Medical Center 9.1 mi.N. Mays St. Round Rock
Red Bud Ranch RV Resort 211 Benelli Dr. Hutto, TX. 512-265-8000
From I-35 go east on Hwy 79 5.9 miles to Star Ranch Blvd turn Rt. Go to stop sign turn Rt.
On Benelli Rd. go to entrance on Lt.